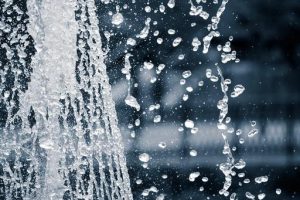 That film of dust on your wood furniture confirms a fact, it's dusty here in Sedona AZ.
How long has it been since your house was given a proper bath?
Your Stucco exterior with its countless voids and crevices is the perfect environment to catch dirt and dust and that in-turn makes a wonderful little home for various molds and insects.
If upon closer inspection you realize how much gunk is trapped in your Stucco and you decide to tackle this major project yourself, here are some suggestions to keep in mind.
Always Put Safety First Before You Start
Be sure to clear away furniture and obstacles around the house. If you have any bushes to close to the house you will need to use tie-backs or give them a good trim.
At 1500 lbs. of pressure you better be wearing some serious eye protection as little chunks of whatever flying back at you could ruin your day. Remove any power cords plugged in to your house and if possible turn off per to your outdoor receptacles.  Cover all vents like your dryer vent with plastic and tape.
Double check that your doors and windows are tightly shut. No since adding an interior mess to clean, right?!
Use Environmentally Approved Products
We recommend using a detergent that is safe for the environment. Even so, be sure to spray down plants that were coated in over spray to remove any residue.
Spray the detergent solution over the area of your home to be cleaned. Spray from the ground up and let it do its thing for the time recommended by the manufacturer. Do not get too far ahead of yourself as the solution can dry quickly.
Typically a 40 degree spray nozzle gives you the correct angle and DO NOT spray to close as a powerful pressure washer can strip paint or blow holes in Stucco if too close.
Tall houses will require a pressure washer extension wand. There is a surprising amount of powerful kick-back when you press that trigger which could easily unbalance you if you are on a ladder. You don't want to end up like Humpty Dumpty!
If your house is just too tall you can rent some sturdy scaffolding, or throw in the towel and hire a professional.
Please, don't risk a fall.
Yes, it's a lot of work but the bright-new look of your home afterwards is your reward.
SCPC Paint Company is the first choice of Sedona homeowners looking for a licensed and insured residential exterior and interior painting contractor. We are proud of the fact that we have been beautifying Sedona and Cottonwood area homes for over 20+ years.
If you are searching for Sedona licensed painters or, licensed painting contractors near me, we invite you to consider SCPC Painting Company. We provide both exterior and interior house painting in Sedona, Cottonwood, Jerome, Clarkdale, Page Springs, Village of Oak Creek and Camp Verde.
www.scpcpaintcompany.com
Office 928-634-1077
Cell 928-821-1645