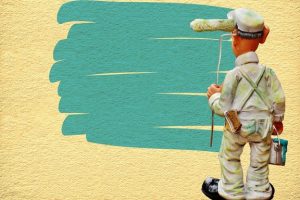 No matter what the project you can always find someone to do it cheaper and that is certainly true when it comes to painting your house.
A professional residential house painting company will have pride in both their employees and their workmanship. Plus they are concerned about protecting their customers should the unexpected happen.
Maintaining a license with the state requires a painting contractor to adhere to certain professional standards and insurance requirements.
What if a strong wind gust topples a ladder into one of your windows?
Do you think the handyman unlicensed painter might slink out of town to avoid coughing up the repair cost out of his own pocket, maybe?
Or could you be stuck with making your own insurance claim?
True, a licensed and insured painting company may cost a bit more initially but in reality for the durability of the finish and your peace of mind, it's a better long term investment.
www.scpcpaintcompany.com
Office 928-634-1077
Cell 928-821-1645