"W" Equals Wall Painting Success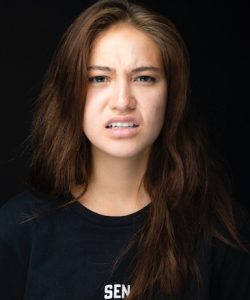 What is The W Technique?
If your goal is to get paint on the wall, then why do you need a certain technique? Can't you just get some paint on the roller and roll it on the wall any old way? Straight lines up and down seem logical. Or lines stacked straight across from top to bottom. And yet it's recommended that you actually draw W's all over you walls with the roller when painting.
Maybe be because W is for Wall, right? Well, I suppose that's one theory. But really the easy answer is because it saves paint and prevents streaks and large globs of paint. Now right about now you're wondering, how in the world does drawing a W on the wall save paint?
Well, here's how, but first lets go over how it's done.
How To Roller the W Technique
1. Load your roller with paint and be sure to get the excess paint off so it's not dripping when you pick it up and it's evenly distributed throughout the roller.
2. Place the roller on the wall near a corner and create a large 3 foot wide "W" on the wall.
3. Don't take the roller off the wall now go back over the wet paint and fill in until you have a 3 foot square of painted wall.
4. Fill the roller with more paint and repeat this method doing sections at a time like this.
Now that you know how to do it, can you imagine why just painting straight lines across the walls might now work so well? Still unsure, well here's why.
Why The W Technique is Recommended by Professional Painters
The W method is a great way to evenly and quickly apply paint. By the way, it's very important to make sure you complete the wall you're working on before taking a break. So be sure you have everything properly taped off and set up before you start. This way you will avoid any uneven coverage on your wall or streaks. Working with the paint while it's still wet will help you get a much more even coat of paint on your walls.
Because you are going over the wet paint with your roller as you go you can evenly spread the paint which will save you paint and time in the long run. You won't have to constantly be adding more paint to you roller to get the right amount of coverage because you're always just redistributing the paint you already had on the roller.
Now that you know how to do the W technique and why it's done, will you be painting your room in any other way?
As licensed house painters in Sedona and Cottonwood we are the house painters of choice for proud home owners like you! Keep us in mind for epoxy garage floors and cabinet refinishing.
SCPC Paint Company
Office 928-634-1077
Cell 928-821-1645